If you click icon of this program, program starts. To check if program is properly running, see below picture.

[Main Window]



This program searches unnecessary files and registry in user's PC. Each search item is presented as an order of its importance, beginners can easily throw away unnecessary files and registry. By using this program and delete unnecessary files and registry, user's PC becomes optimized and faster PC environment is established. Basically, searching is possible for 3 items, and there is an additional function to reserve each task. Manual for search result of 3 items and reservation task is explained in following paragraphs.
1. Searching deleted files
This shows below result by searching selected drive and registered from Settings. Items of green icon are recommended to be deleted. Yellow icon items should be double checked before deleting. Red icon items can be a problem when deleted. Finally, blue icon items mean that other program or system is currently using that file, so deletion process cannot be continued Among searched contents, remove check mark for items not to be deleted, press 'selectively delete' button to proceed.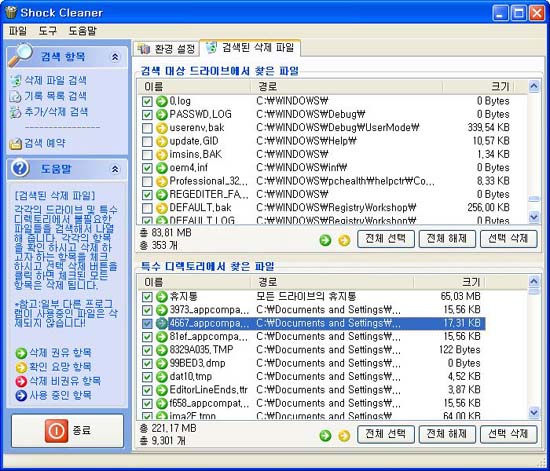 [Step 1]
2. Record list search
This searches and shows recorded data stored in user's PC, including cookies, opened files, connection lest, and so on. Everything shown in this page can be deleted, but if there are addresses of necessary website or route for the important files, please remove check mark from those items and only delete the rest of them.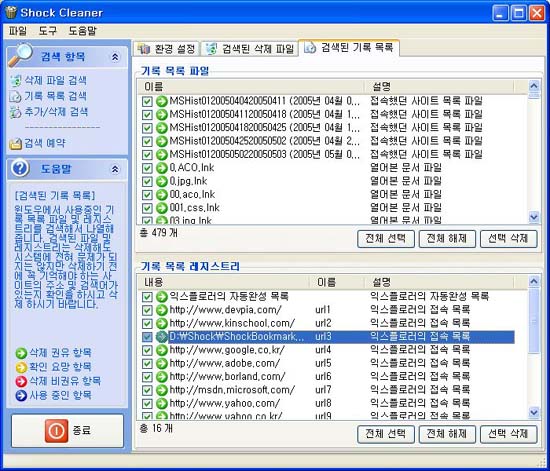 [Step 2]
3. Add/Delete search
This page shows list of deleted programs that were installed in user's PC. It is recommended that you do not delete items except for particular ones that are unnecessarily displayed. If you mistakenly delete them, it will be no big deal for the system, but there might be an inconveniency to manually delete the programs coming under the list.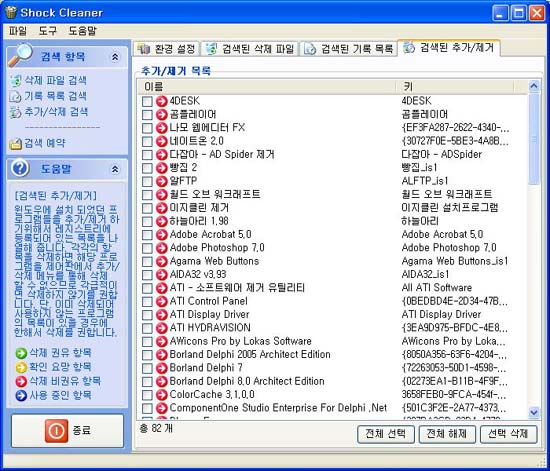 [Step 3]
4. Search appointment
Each searching process can take several seconds to several minutes according to user's PC. If searching takes a long time, you can make reservation during lunch time to automatically learn search process of selected items.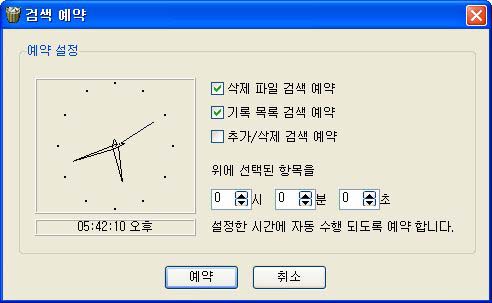 [Option]